Format: Streaming Video
Total Episodes: 2
Total Time: 2:19:06
Handouts: Included
About This Series
Rich's Rules for Leadership Excellence, Engagement & Achievement is a high impact program combines short instructional segments with challenging questions to assist the viewer in creating a leadership self-development plan.
Introduction: There's the Rub – It's All About Relationships…and Results!
This introductory session provides an overview of the concepts used in the Rich's Rules program and includes an excellent DISC instructional workshop. DISC, an acronym for Dominant, Inspiring, Supportive & Cautious behavioral styles, is one of the most accurate and widely used personality assessment tools in today's business world.
Part 1: Practicing Great Rules of Leadership: Rich's Rules for Leadership Excellence
Leadership is a tough business. It's not for everyone! The good news is that you can develop skills that enhance your capacity to serve in a leadership role. Practicing Great Rules of Leadership is derived from both in-depth research on modern day leadership, and instructor Rich Drinon's experience from working with thousands of leaders in hundreds of organizations throughout the U.S. and Canada over the past 27 years.
The Golden Rule of Leadership – Lead by Example
Once You Were Responsible – Now You Are Accountable
The Leaders Greatest Ally – Communicate Effectively
For Success AND Survival – Make More Allies than Enemies
Like Money in the Bank – Guard Your Credibility
Indecisive Types Need Not Apply – Be a Problem Solver
Great Expectations – You Must Be Seen as Competent
A Most Pervasive Element – Use Power Wisely!
The Essential Human Relations Skill – Show Empathy
Asleep at the Wheel – Not! – Stay Relevant
Shed Some Light On the Subject – Beware of the Dark Side
Do You Wear a Black or a White Hat – Develop Political Savvy
About the Instructor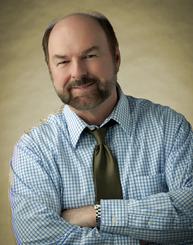 Rich Drinon, M.A., is President of Drinon & Associates. He provides group training and individual coaching for leaders, mangers and other executives. He is also a professional keynote speaker. Over the past 27 years, he has conducted thousands of sessions for hundreds of organizations across North America.
Rich started his first training company, ExecutivEdge, in 1988. From that platform he launched The Crowd Pleasers, an agency which represented speakers and entertainers, and VideoEdge which produced training, instructional and promotional videos. In addition to owning businesses, Rich has worked in leadership positions for statewide, national and international for-profit and non-profit organizations. He has served as the Director of Education for the Kansas Hospital Association and as Director of Marketing for the International Association for Jazz Education.
Rich is a Journalism graduate of the University of New Mexico and has a master's degree in Communication & Leadership studies from Gonzaga University. He is also a graduate of Grace & Glory Bible College and five Dale Carnegie Courses in Management, Sales, Human Relations & Public Speaking, Personnel Development and Customer Relations.
His magazine articles on sports, music and business have appeared in numerous publications, including Sports Illustrated, Kansas City Star Magazine, The New Rock Times, New Mexico Business Journal and Kansas Business News Magazine. He currently writes a leadership column for TK Magazine and his blog Rich Drinon Leadership Communication.